Welcome Parents and Guests!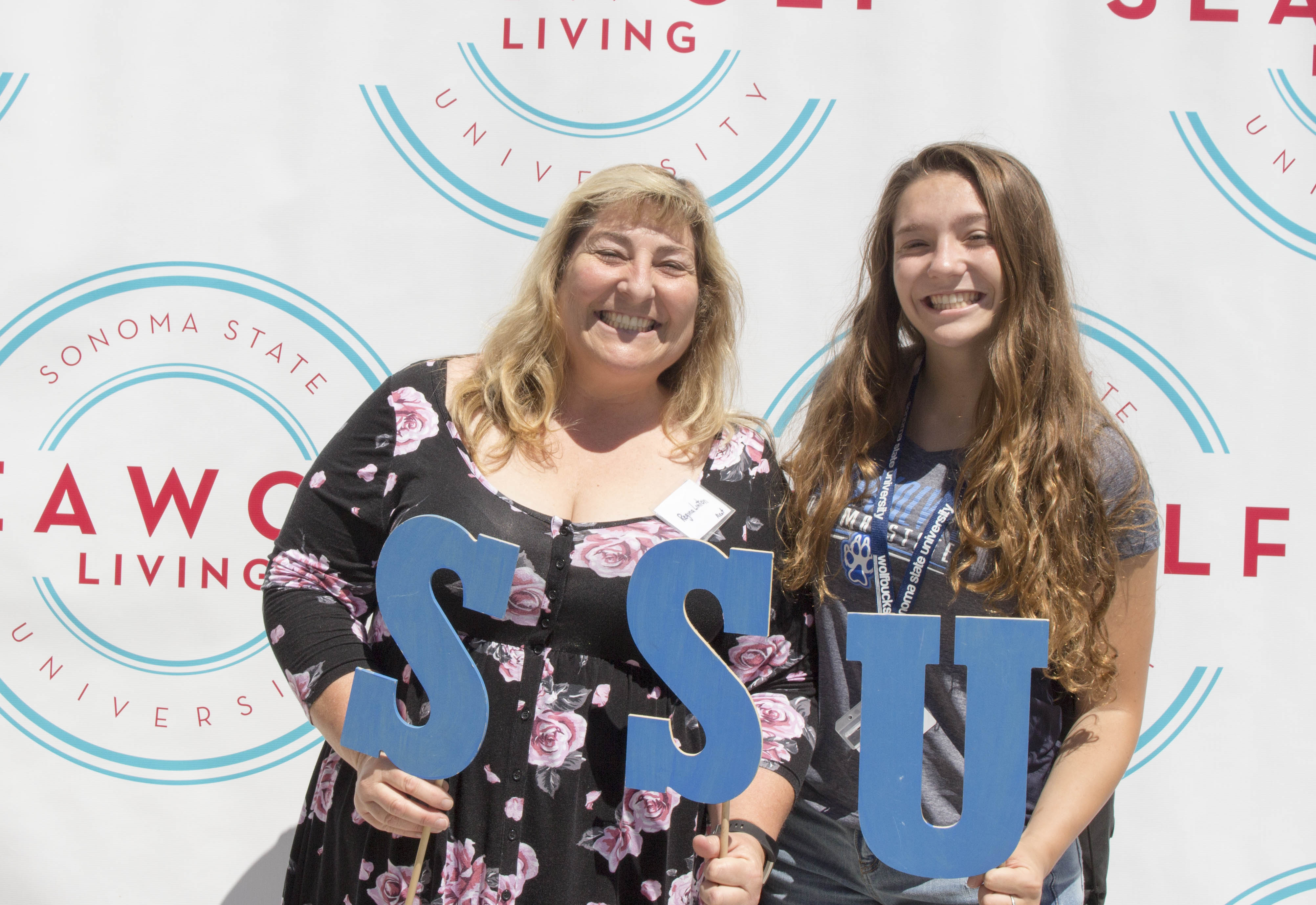 *****Parent and Guest Noma Nation Orientation is only available during the summer. The official start date will be August 16th, 2022, and check back here for updates often!
What is Parent and Guest NOMA Nation Orientation. . . and why should you attend? 
Parent and Guest Noma Nation Orientation is a great opportunity for parents, guardians and mentors to learn what Sonoma State University has to offer them and their students. It will consist of two parts: an online orientation program and live sessions with campus partners during our Welcome Week!
Aside from the chance to experience on your own what your students will experience, it is a safe place to learn how to be the best support for your student, ask the questions that are really important to you, and learn how Sonoma State University will support your student during their enrollment and beyond. It is completely optional, and your student will not be impacted if you decline to participate!
What does Parent and Guest Noma Nation Orientation cover?
For $50 per parent, you will get to exclusively learn about academic requirements and standards, learn how to "do business" by becoming familiar with Seawolf Services, hear about campus safety & health resources, and experience some of the very things your student will get to take advantage of all year! You will also have the opportunity to connect with other parents and get to know the community of Seawolves both you and your student will be joining!  Lastly, your $50 fee will also cover select meals and your first parent SSU Swag to wear or carry proudly as a new Seawolf community member!
Note: If you want to opt in for emergency alerts please check out our How do I Sign Up? page.