A Brief Overview
First-Year Noma Nation Orientation will have different components to help your transition into Sonoma State:

Virtual One on One advising and registration and,
a completely new in-person Noma Nation Orientation Welcome Week​

Beginning late June and through the end of July one on one advising appointments will be held virtually with faculty department chairs and professional advisors for course registration!
On August 16th, students will check in for Noma Nation Orientation Welcome Week for programming that begins and runs through August 19th.  
Students are required to complete both the advising and registration and the Welcome Week event entire workshop series in order to satisfy their orientation requirements.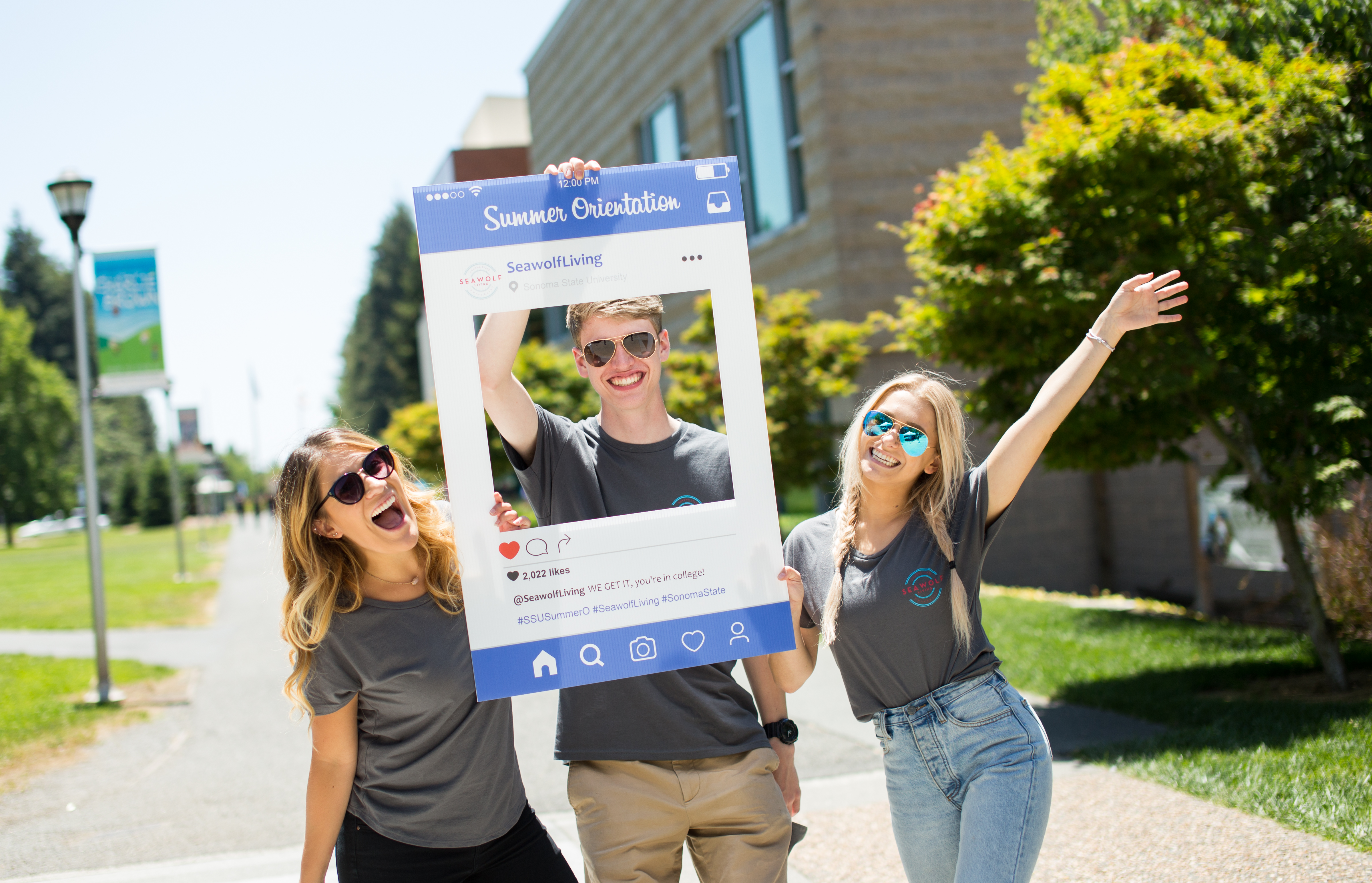 First-Year Noma Nation Orientation is a mandatory program for all new first-year students and will be held before the start of your first semester at Sonoma State University. First-Year Noma Nation Orientation is designed to help new students get off to the right start by learning about academic requirements, meeting with professional academic advisors and faculty, and learning about campus programs and services. Students will register for classes when they meet for their one on one virtual advising appointment. Welcome week will have live speakers from different campus departments, the chance to meet other students, student organizations, and support services all available to talk to and hear from.
Our goal with First-Year Noma Nation Orientation is to help see you through your first semester successfully, and ensure that a great semester turns into a great year! We can't wait to meet our newest Seawolf members!
If you have a special accommodation that we should be aware of, please contact the Orientation office at orientation@sonoma.edu.
Reminder: Students who are admitted into EOP will attend a separate orientation program, Summer Bridge.
What topics are covered at First-Year NOMA Nation Orientation?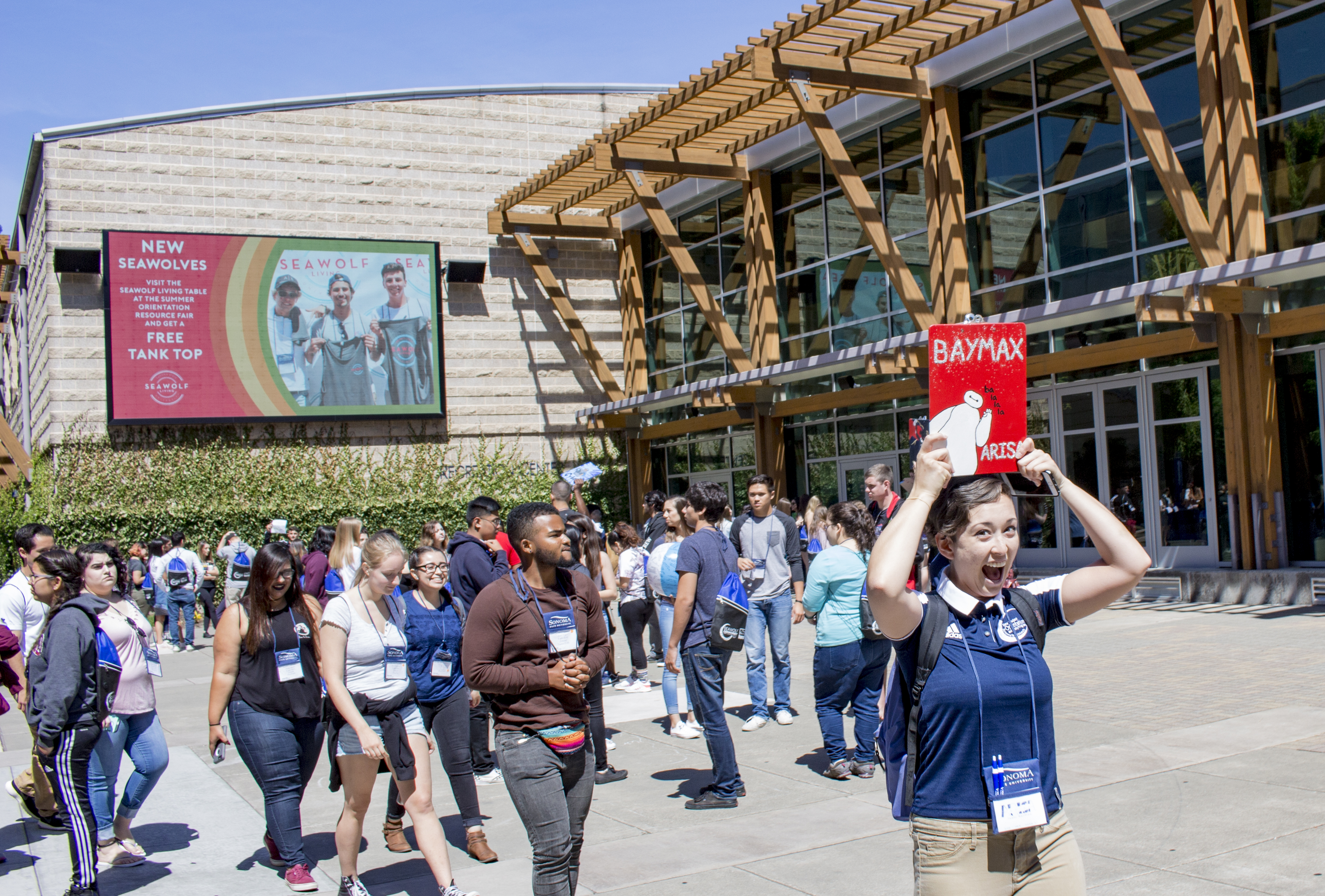 First-Year Noma Nation Orientation will consist of two parts: your one on one advising and registration appointments, but also our first ever Noma Nation Orientation Welcome Week!
On August 16th, students who are moving into campus housing will begin by checking in with Residential Education and Campus Housing (REACH).  You will have time to unload and begin setting up.  If you are not living in campus housing your first year, you will check in later on the same day. 
But, by the end of the day, we will begin with a welcome to the university by the coordinator of Orientation and Family Programs and the different representatives of the university. This will start the Welcome Week which will be completed on August 19th.  Students will meet with amazing student leaders to help assist them during the days by making connections, taking them across campus to events, and generally being a great new friend.  Students will also hear from student support services, student organizations, as well as meet all other students who will also be attending Sonoma State University. As students participate in orientation sessions, they will learn the tools and skills to make sure they will have a successful start to their SSU career!