Thank you for Participating in Noma Nation Orientation.
If you have missed any part of Noma Nation Orientation, the recordings for each of those sessions can be found here:
Below this was the information provided for Noma Nation Orientation for reference.
New! Fall 2023 Orientation Schedule
Click below to access a PDF of the extended First Time First Year Orientation schedule for Fall 2023.
First Year Student Orientation
Congratulations on all of your accomplishments, and welcome to Sonoma State University! We are so glad you are joining the Noma Nation and hope that these pages and our Orientation program will help to prepare you on your journey at SSU!
Noma Nation Orientation is comprised of three parts:
An Introduction to Advising & Registration

Ask Me Anything: Seawolf Summer Success Series

Week of Welcome
During the Orientation program, students will have a chance to meet faculty and staff from across campus who are ready to welcome you to our university. Students will also have the opportunity to meet other students, student organizations, and learn more about campus departments and support services available.
Participation at our Noma Nation Orientation is required for all incoming students.
A Brief Overview
First-Year Noma Nation Orientation and Welcome Week will be in-person August 16-19, 2023.
Beginning late June and through the end of July, one on one advising appointments will be held virtually with faculty department chairs and professional advisors for course registration!
Students are required to complete both the advising and registration section, as well the entirety of Welcome Week's itinerary in order to satisfy their orientation requirements.
If you are a residential student (living on campus), your move-in day will be on Tuesday, August 15th, 2023.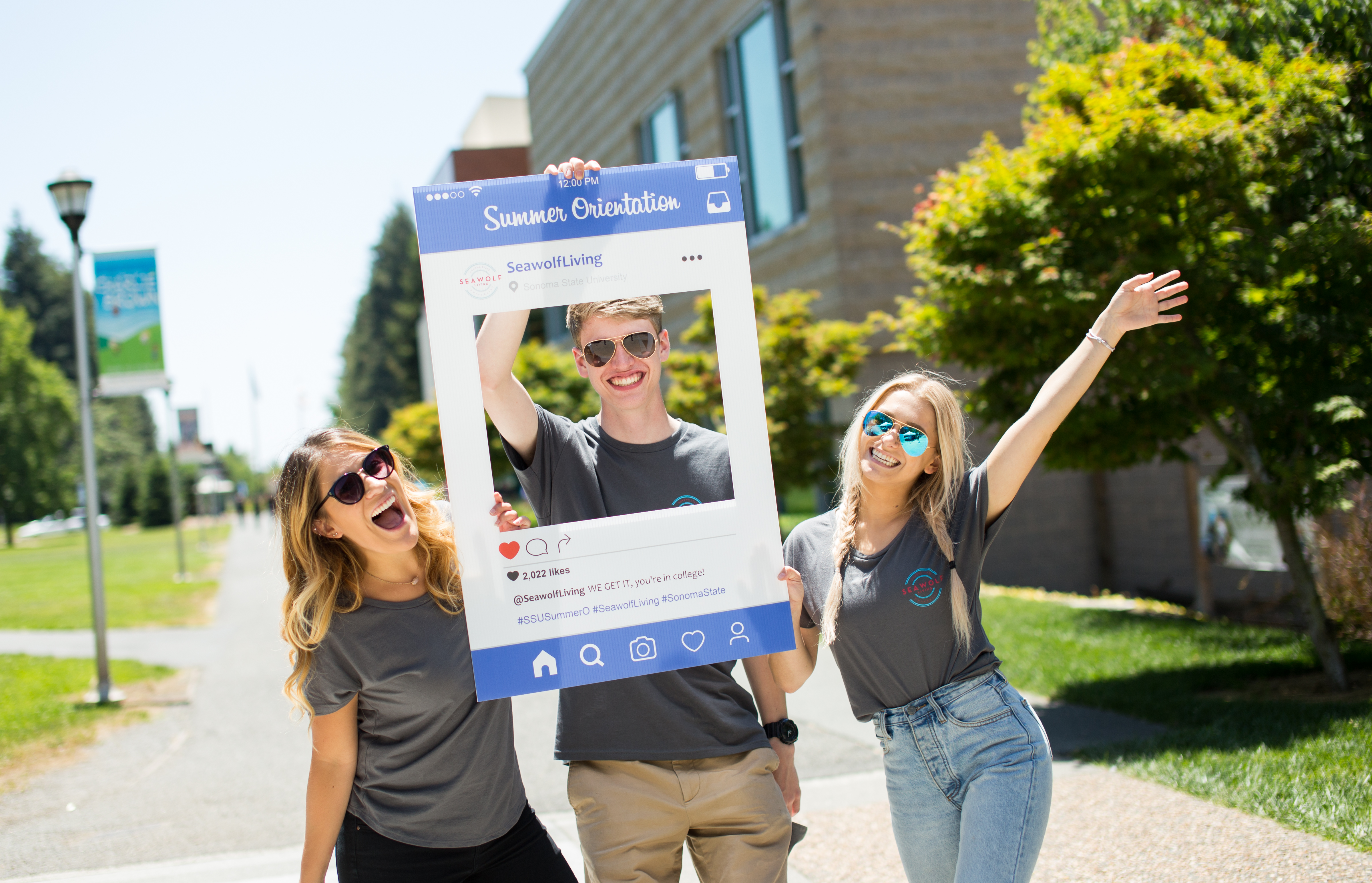 Students will register for classes when they meet for their one on one virtual advising appointment. Our SSU Noma Nation Orientation Welcome Week is in-person. During this time, you will meet faculty and staff from across campus as they introduce their departments to you. You will also have the chance to meet other students, student organizations, and support services that are ready to welcome you, our new Seawolves!!
Our goal with First-Year Noma Nation Orientation is to help see you through your first semester successfully and ensure that a great semester turns into a great year! We can't wait to meet our newest Seawolf members!
Here's why you must attend: 
Learning about your GE (general education), major, and graduation requirements
Engage in essential academic planning and course registration assistance
Learn to use SSU's registration system and other my.SSU services 
Meet with assistant deans, advisers, and trained student leaders 
Learn what it means to be a responsible member of the SSU community
Embrace SSU's values, the Seawolf Commitment and how we prioritize diversity, equity, and inclusion
Start making SSU your new home by meeting new friends
Students needing disability-related accommodations during orientation and/or during the academic year should contact Disability Services for Students (DSS).
Notice: Students who are admitted into EOP will attend the Summer Bridge Orientation Program. More information will come to those who have been admitted into the program.