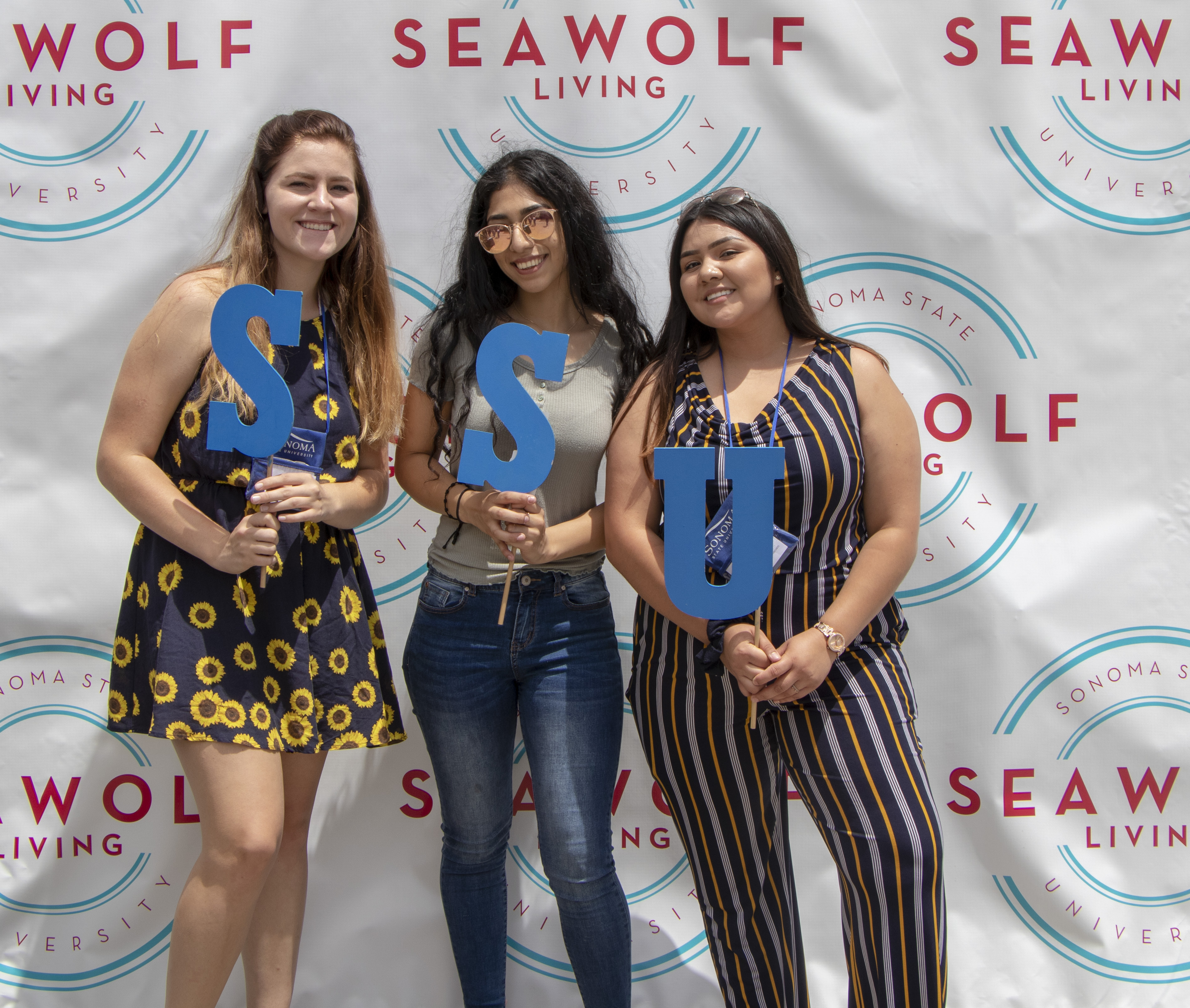 Is Noma Nation Orientation different due to the COVID-19 pandemic?
Its new!!  We are back to hosting Orientation Noma Nation Orientation In-person during the advising and registration days of May 12th or 13th,  and out Welcome Week from August 16-19.
Do I have to complete Noma Nation Orientation?
YES. Orientation is mandatory for all incoming transfer students. During the May workshops, that is when the majority of advising appointments and registration times available to new incoming students. The Welcome Week will introduce the transitional services and support of friends and programs that are critical to success in your first year.  Parents/siblings cannot attend orientation in place of their student. It is important for each student to learn first-hand the information and expectations of Sonoma State University.
Is there a fee?
Yes, Fall 2022 Noma Nation Orientation has a fee of $105 which is non-refundable.
Is there a disadvantage to not completing both parts to Noma Nation Orientation?
YES. Students who do not complete their orientation requirement will not be allowed to register for classes the following semester. If you are unable to complete your orientation requirement due to a hardship, family emergency, or unique circumstance please contact the Orientation Office at (707) 664-4464 or orientation@sonoma.edu(link sends e-mail)
How do I register for it?
Once you have accepted your offer of admission and paid your ERD fee, please visit your Stay on Track "To Do" list to register for an Orientation session.
How will I know how to schedule my one on one advising appointment.
         Our orientation staff will send you very clear instructions on what to do and when. Please continue to check your personal (non-ssu) email for updates and further instructions.
Who can I call with questions?
The friendly and knowledgeable orientation staff is ready to answer your questions! Call (707) 664-4464 or email us at orientation@sonoma.edu(link sends e-mail). We are available Monday-Friday from 9 a.m. to 4 p.m. During our peak times (February-July) we receive many phone calls and voicemails. We recommend emailing us first! If you do decide to call please leave one voicemail, as we try to get back to you within 48 hours and multiple messages cause delays.
For additional FAQ's on Spring 2022 NOMA Nation Orientation, please visit our Spring 2022 NOMA Nation Orientation FAQ's document.