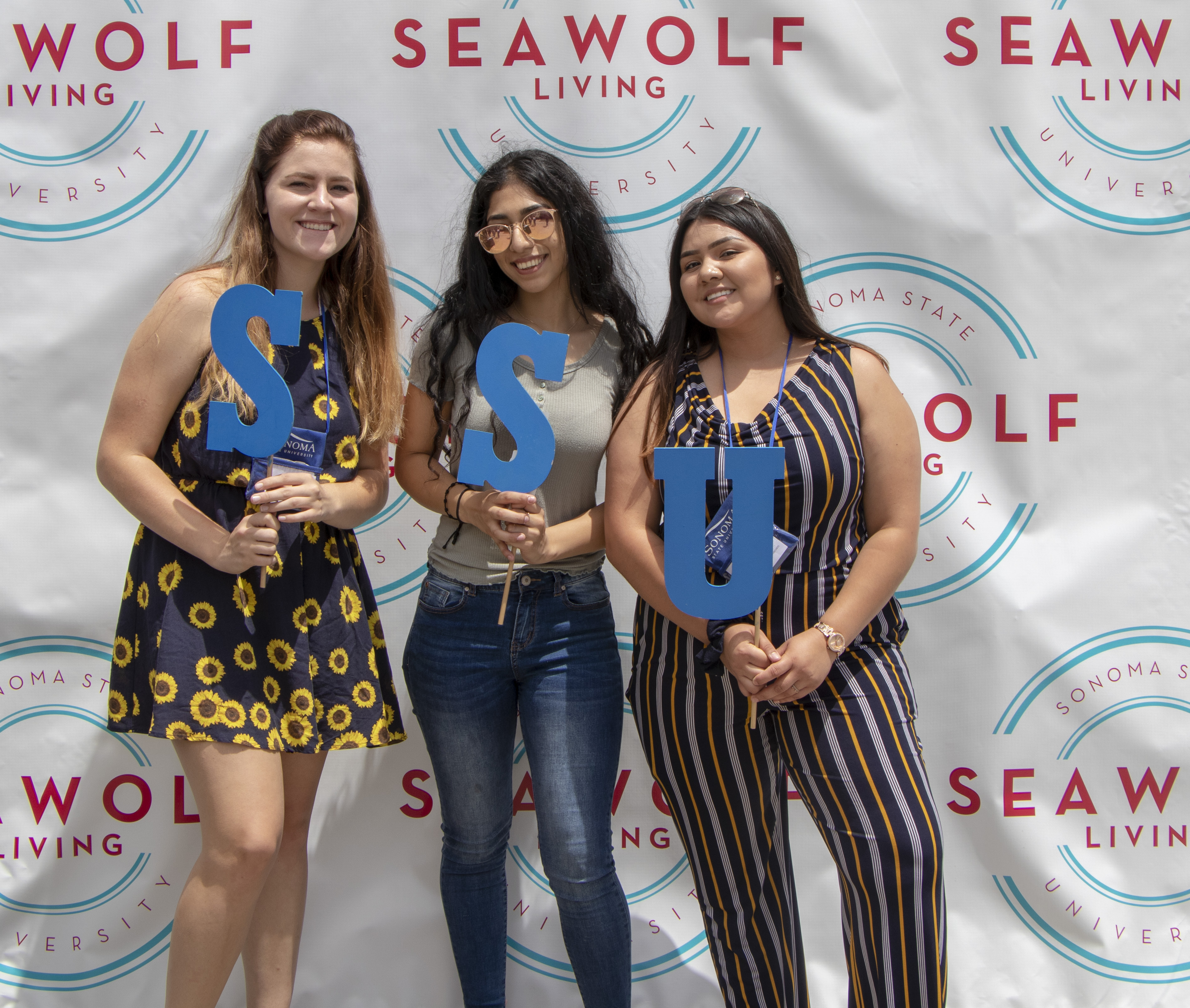 Is Transfer NOMA Nation Orientation cancelled due to the COVID-19 pandemic?
No. Transfer NOMA Nation Orientation is not cancelled. Spring 2022 Transfer NOMA Nation Orientation will be held on campus at Sonoma State University on November 1st.
How do I register for it?
Please check back at a later date for more information on how to register for Transfer NOMA Nation Orientation.
Is there a fee?
Yes, there is a $105 fee for Transfer NOMA Nation Orientation.
How will I know how to access and complete Transfer NOMA Nation Orientation?
Our Orientation staff will send you very clear instructions on what to do and when, where to "go" for each module, and who will help if you have any questions a few days prior to your orientation session. Please continue to check your email for updates and further instructions.
Why are transfer students required to participate in a session?
Advising is critical to student success and timeliness for graduation. To ensure that all new students understand academic policies and general education/major requirements for graduation all new students (transfer, returning students, and first years) are required to participate in orientation. Parents, spouses, or siblings cannot complete orientation in place of their student. It is important for each student to learn first-hand the information and expectations of Sonoma State University.
What happens if I don't participate in Transfer NOMA Nation Orientation?
Students who do not participate in a Transfer NOMA Nation Orientation session will not be allowed to register for classes until orientation is completed. If you have an orientation hold issue, please contact the Orientation Office at (707) 664-4464 or orientation@sonoma.edu.
Who can I call with questions?
The friendly and knowledgeable Orientation staff is ready to answer your questions! Call (707) 664-4464 or email us at orientation@sonoma.edu. We are available Monday-Friday from 9 a.m. to 4 p.m. During our peak times (February-July) we receive many phone calls and voicemails. We recommend emailing us first! If you do decide to call please leave one voicemail, as we try to get back to you within 48 hours and multiple messages cause delays.